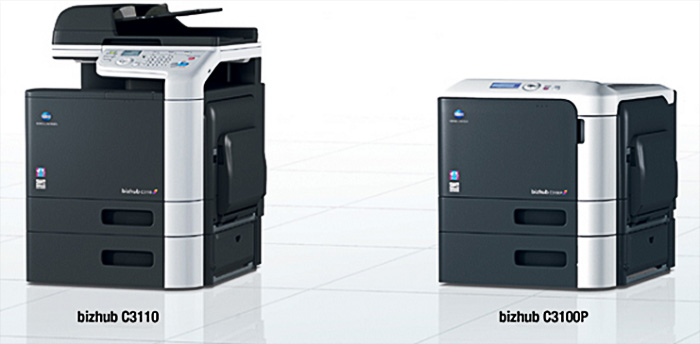 Konica Minolta is not the company to produce new machines very often. That's why it is even more a pleasure to introduce two new lately launched printer models of this brand. They are the bizhub C3100P single function printer and the bizhub C3110 MFP. Both gadgets are designed to meet the demands of small and medium sized work groups.

As an award-winning and trusted by clients company, Konica Minolta provides products, which help to optimize the office workflow. It means the highest quality of the output together with the primary standard speed of the class and solutions to reduce costs. The new printers demonstrate the best of the Konica Minolta. Moreover, the models have tools for easier integration with the larger and/or existing printing devices. They feature support for user authentication, for advanced printing like printing barcodes, low energy consumption (especially in sleeping mode), compact size and standard duplex.
With such characteristics as 31 ppm of speed, 850-sheet paper capacity, 1200 dpi resolution, mobile and cloud printing capabilities C3100P and C3110 will enchance productivity of the office and beat all the competitors.