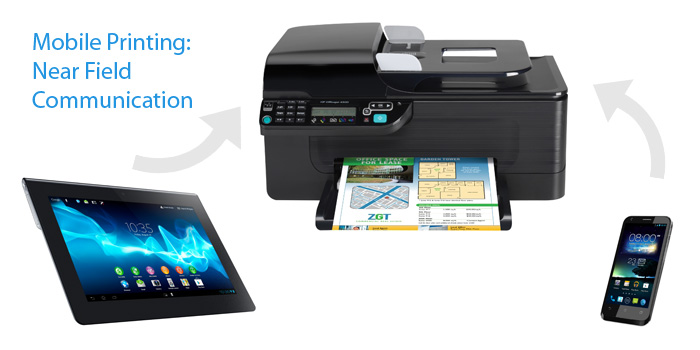 Near Field Communication technology is a co-development of NXP Semiconductor and Sony and appear to be a combination of existing near field technologies of radio frequency identification and connection. NFC-enabled gadgets feature a special print "tag", which makes possible to connect even when the NFC is unpowered (firstly that was used in contactless payment systems like in credit cards and electronic ticket smartcards). The main advantage of NFC above Bluetooth, for example, is the high speed of data transmission and its safety. The few inches of practical working distance guarantee the security of any personal information.
NFC is mainly built up in Samsung smartphones and printers (and in other-branded printers like LG and HP) and is used generally for data sharing. It has the following way of working: both gadgets, for example a printer and a smartphone, use identical radio frequency, which allows a printer to connect to any portable device. All you should do is to put your mobile device close to a printer or just tap them on one another.
Activate NFC on your mobile device: Settings–Contactless networks–More–NFC on.
If the both gadgets are unblocked and NFC is activated, the connection will be set automatically.
Push "Print" on your mobile device and choose the needed document.
Tap the gadgets to begin the printing.
The default printing settings provide safe and easy printing without a registration or entering a password.