Nowadays scanning still stays an in-demand function. There are many spheres like medical centers, law offices, banks, where scanning is inevitable though the hardcopy documents tend to be digitized more and more with every year. Considering this, modern scanners are equipped with new functions, making life easier for both individual clients and those, who provide scanning service.
The Neat Company launched NeatConnect scanner, which has some authentic features making the model competitive and attractive for purchase.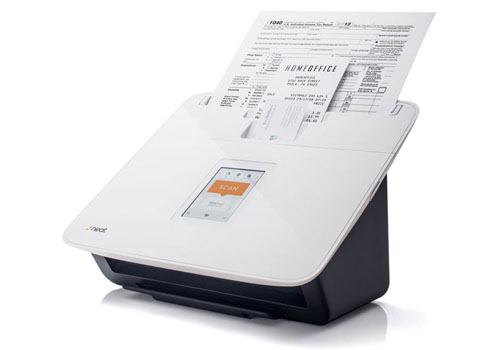 Stylish and compact design with a sloping case. There is a 3.5? LCD touch display in the front panel of the device. It is like that on a mobile and possesses intuitive and clearly viewed menu.
3 slots for different paper sizes: cards, receipts and documents. The scanner deals with various paper sizes, and there can be to 15 items in every slot. An automatic document feeder for 50 pages of up to a letter-sized paper speeds the process up.
Wireless connection to a cloud. NeatConnect scanner doesn't need a PC connection and saves scanned documents right to a cloud (an FTP server or email address are available as well). A user can choose any cloud service, where he has an account, from Box, Evernote, Dropbox, Google Drive, SkyDrive to a special Neat Company service—NeatCloud—where the scans are securely stored.
NeatCloud allows a very convenient way of sharing, storing and text recognition. The system combines desktop, cloud service and mobile app and is the advanced solution to organize and access to business and personal information.