New color laser printers ECOSYS P6021cdn, P6026cdn, P6030cdn and P7035cdn meet the demands of diverse groups of users: from individual home users and small offices to large workgroups with an average monthly print volume of up to 15 000 pages per month.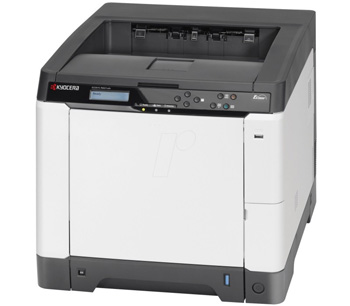 The models have gained all the advantages of ECOSYS technology invented by Kyocera. The printers possess cartridge-free system "toner-only", which reduces printing costs by lowering direct and indirect expenses during all the life period of the device and by the use of long-life components. The new machines deserve their eco label, due to the minimum waste, while one needs to change only toner, and because the total energy consumption is reduced by 40%.
Kyocera P6021cdn, P6026cdn, P6030cdn and P7035cdn are finely compact, low-noise and possess multiple functions, making printing more easy and comfortable, like departmental tracking and individual account codes. Thanks to the high-technology print controller and twice as big memory (512 MB), comparing to a standard, the accomplishing of the most complex tasks will take little time and the downtime will be minimized.
All the four models are network (Ethernet and USB interface) with the optional Wi-Fi and mobile printing capabilities (Apple AirPrint and Mobile Print).