Recently Samsung has launched a new series of color laser printers and MFPs, providing leading-edge technologies into everyday life and broadening printing capabilities. Xpress C410W is a low-end color laser printer for home and small office, which possesses well-known Samsung features as ergonomic, compact and modern design and advanced functionality. Except for the basic characteristics, the model has a range of valuable advantages.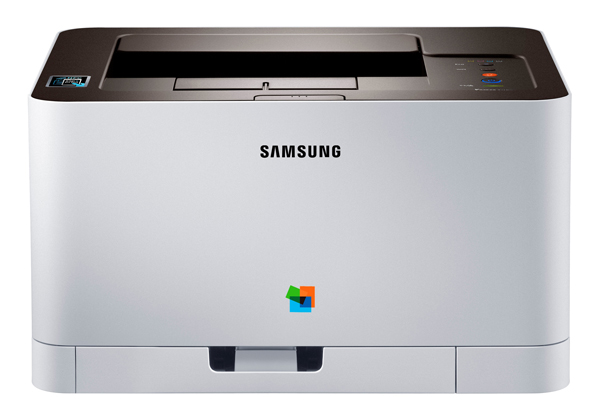 Multiple connectivity
The mobile printing became more comfortable. Multiple connectivity adds availabilities to a usual process of printing and makes this model not an ordinary one. Characterizing Xpress C410W, first of all, we should mention The Near Field Communication (NFC) technology. It makes smartphones even smarter and helps to print high quality photos and documents by just tapping a mobile device to a printer. Than goes the Samsung Mobile Print App, available for Android, iOS and Windows Phone devices. And it's possible to print from the Cloud—with the help of Embedded Google Cloud Printing (from Smartphones, Tablets and PCs). Two interfaces are available as well—Hi-Speed USB 2.0 and Ethernet 10/100 Base Tx.
Outstanding printing quality
The unique Samsung Rendering Engine for Clean Page technology improves quality of the color prints. It automatically increases the clearness and sharpness of the text and graphics. User can choose the needed resolution from simple 600 x 600 to great 2,400 x 600 dpi and get the precise vividness, he expected. Polymerized toner strongly contributes to this. This latest development consists of smaller and more uniform particles, making object lines on photos more clear and colors—more vibrant. Moreover, the new toner prevents paper curling and image fading.
One Touch Eco Button and Easy Eco Driver
Users can activate the special button and software to put a printer into an ecomode that cuts the general expenses on 20%. In 2012 the Easy Eco Driver won Samsung an award of Buyers Lab "Outstanding Achievement in Innovation". It helps to look through the document before sending it to printing, to customize quality, color and other printing settings, to remove the unnecessary text, images and other elements. In addition to it, one can control paper, toner and energy consumption.