3D printing is actively acquires new areas of our life. Recently Radiological Society of North America has reported that 3D printing technology and computed tomography (CT) scans would be used to print precise copies of fossilized dinosaur bones.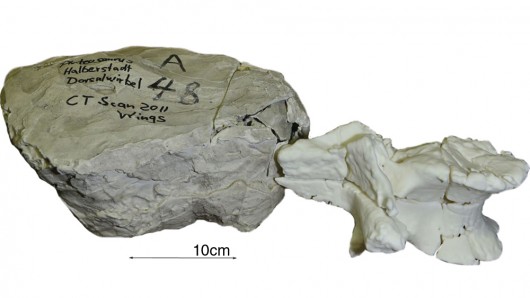 The access to rare fossils is often restricted, because the mishandling during their examining could and often cause fragment loss or even total destruction of an object.
Such fossil samples are usually stored in special plaster casts. Scientists from the Department of Radiology at Charité Campus Mitte in Berlin have found a way to examine dinosaur bones without taking them off their casts and causing any damage.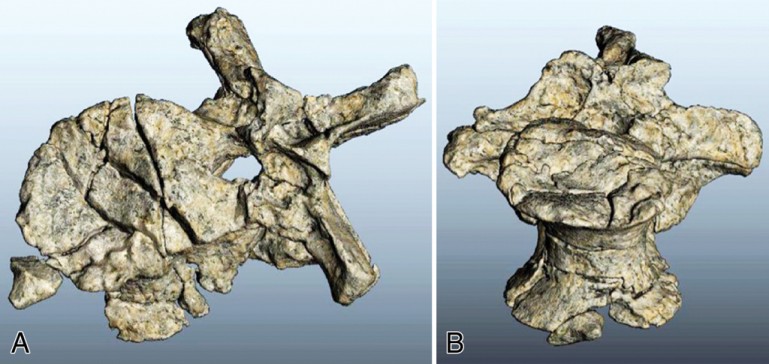 Researchers have taken an unidentified fossil from one of the natural history museums and carried out an experiment. They X-Rayed the sample and got the precise picture of the bone, which appeared to be a vertebra of a prehistoric animal. The comparison of CT scans and photos from excavations helped to identify, when the sample was found and its integrity and condition. Than the CT scans were used to create a 3D model of the bone, the materials of which were fused by selective laser sintering.

This method is said to simplify and speed up the paleontological researches as well as to share unique fossils with museums and schools and to open broad access to an object without compromising its original.