Samsung Origami, Clip and Mate printer concepts have picked up an award for the best industrial design in the category of the computer equipment at the 2013 International Design Excellence Award competition and may cause a new word in the printer industry. South Korean company has introduced an idea of an eco-friendly casing, folded by a user, which allows to reduce the cost of production of printing devices and to diminish the negative impact on the environment.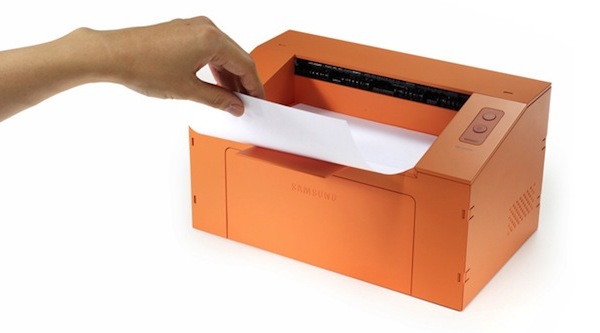 An ordinary printer casing consists of many parts of different shape, and the complicated assembly sequence with the use of big number of screws take place. The exterior shell of the Clip is a single piece of a compressed polyethylene (PE), which is easy to fold and which edges are snapped with the clips to assemble the construction. Moreover the leading company designers succeeded to make the catching design.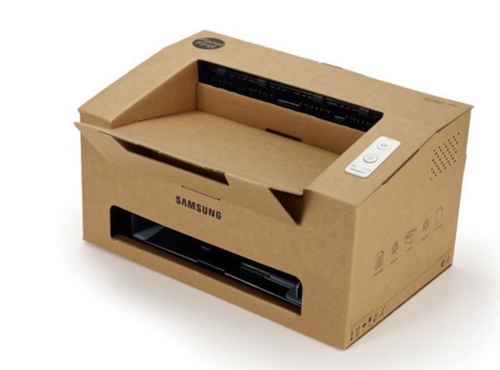 As the name suggests, casing of Samsung Origami is folded without a clue, and is made of fire- and water-proof cardboard, while the construction itself is highly durable and robust. Such an eco material can be recycled and has a rather low price.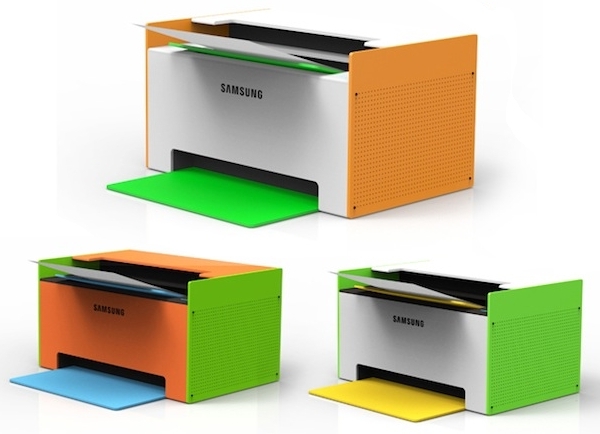 Finelly, meet the Samsung Mate, which provides free choice of printer casing colors. Such devices are planned to supply with the removable printer casing parts of different colors, and the assembly of the unique design is reported to take few minutes.
All the abovementioned models are only concepts, but after some technical improvements, the printers will come into market and they will be 10% cheaper than the same products in the segment.