In a quest for excellence, technological companies try to optimize inventions bulky at first (like PCs and telephones) and make it smaller, more productive and more attractive, the trend, of course, has touched the printer industry.
Following the trend, ZINK Imaging Inc. has invented a new printing technology, which helps to archive the named goals and where no ink, ribbon or cartridge are needed. The secret lies in the special paper with cyan, magenta and yellow dye crystals, which nevertheless looks like other photo paper. Heating and colorizing these crystals during the printing process result in beautiful, deep color and durable photos and images.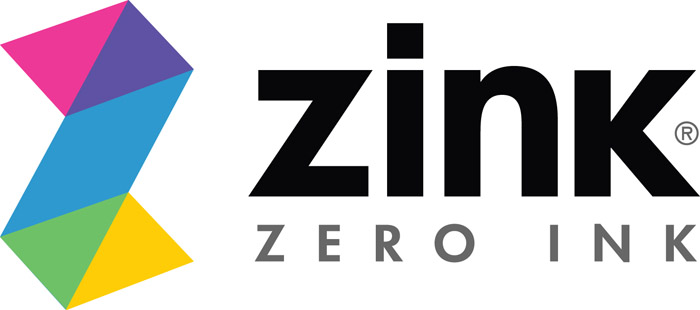 Zero Ink Printing Technology has already been used in printing gadgets of Dell and LG and now it represents its own branded line of products, including the Smart App Printer (the hAppy and hAppy+), ink-free zRoll, applications and accessories. The Smart App Printer is a portable wireless printer, which allows to print color high-quality photos from different iPhone, iPad and iPod touch applications, is compatible with Android and Amazon Kindle Fire devices, and works as well with Apple AirPrint and Google Cloud Print.
According to ZINK, these printers will satisfy the needs of small businesses, parents, teachers and are perfect for creative activities (like do-it-yourself or craft) and printing photos from Instagram and Facebook. The exclusive option of The Smart App Printer gives the opportunity to create your own design directly on its touchscreen in ZINK app and easily print it. One could create simple labels (stickers, badges, documents and more) as well as detailed professional designs the size of a business-card or with the help of ZINK Big app – the size of a poster (the image cut in several pieces is printed and than combined in one).
The newly manufactured printer presents one more way of having fun, but it also broadens the technical opportunities for future inventors and further optimizations.