A Japanese company Mobile Star Micronics has introduced the SM-T300 printer designed for mobile computers, i.e. smart phones and tablets. The gadget is fully optimized for working in the field: it has a rechargable battery and a rubberized case for reliable operation.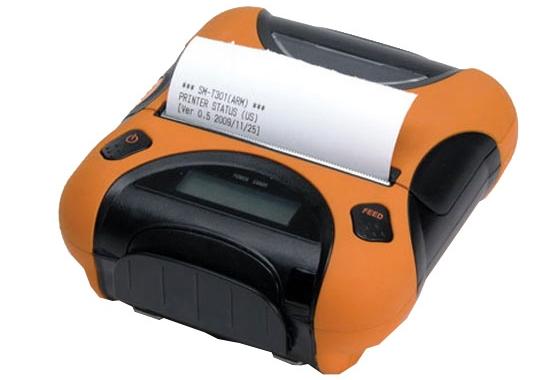 Case Star Micronics SM-T300 can withstand falling on a hard surface from 5 feet height, the design meets the IP54 international standard. This standard indicates that the mobile printer is protected from dust, yet allowing small amount of it to infiltrate without affecting the operation of the device. The printer is also protected against water splashes from any direction. The battery life is about 11 hours, which is more than enough in most situations.
The device connects to your phone or tablet via Wi-Fi or Bluetooth. It should be mentioned that the printer is positioned as an alternative to a mobile cash register, although any kind of content can be printed out. Star Micronics SM-T300 is designed for people into delivery of goods and has a built-in card reader for magnetic cards.