From the very moment it came to life, Kinect has become more than just an innovative game controller (like it was not enough!). There has been many unconventional ways make use of this Microsoft device, but it has never been used to create physical objects.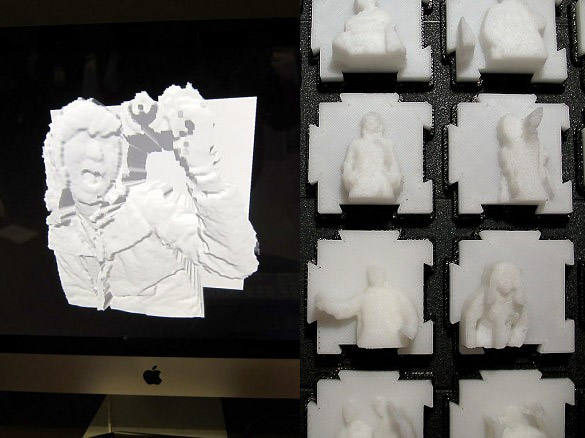 Using Kinect camera to capture images of conference attendees at TEI 2011, a team of engineers has applied the data to print the figures on the three-dimensional printers. The Fabricate Yourself Initiative is part of the Interactive Fabrication founded by a researcher Karl D.D. Willis).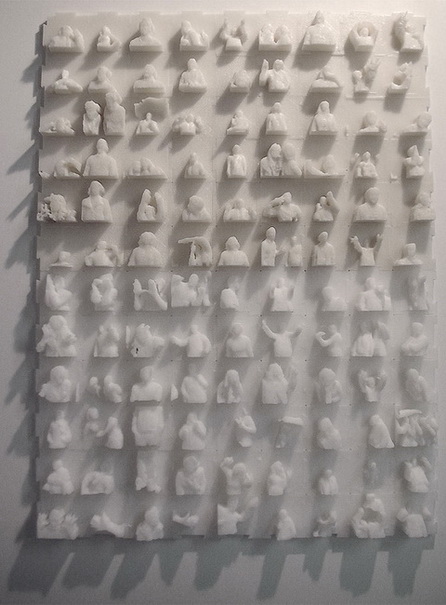 The system demonstrated at the conference, consists of a Mac and a connected Kinect controller. The camera gets three-dimensional images of people standing in front of it, and then sends them to a computer as STL-files. Before the image is printed with Dimension uPrint, a 3D-model obtains connecting faces (like a puzzle piece) using which printed figures can be combined into a large "wall".
They've made it very interesting. Imagine that in the next few years the streets become full of instant photo booths, where you can instantly get a 3D-figurine of you. Unfortunately, so far the printing speed of 3D-printers leaves a lot to be desired, as well as the cost of such a hardware, but progress does not stand still.