Samsung Electronics Company announced MobilePrint, an application for mobile printing. This application can be installed on smartphones, and Android and iOS-based tablet PCs, and allows you to connect directly to Samsung wireless printers via Wi-Fi, or to conventional printers through LAN. Users can print documents, photos, PDF and Web pages directly from their mobile device. The application also supports instant scanning of documents on your mobile device.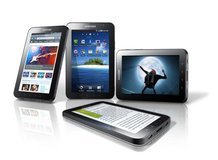 The MobilePrint proprietary application works over Wi-Fi or LAN and requires neither special drivers nor network settings. It can be downloaded from the main applications stores and installed on smartphones and tablet PCs with Android or iOS. Right upon downloading a connection is established, and user can send files for printing from his or her device. For more convenience, the application automatically identifies nearby Samsung printers.
The developer promises, mobile phone photographers will love the MobilePrint for the quick and easy work with images. When using devices with iOS, photos can be printed from a photo album or directly from the camera, and the fans of Android can print images from the photo gallery of theur mobile devices. The Samsung application will help frequent travelers to quickly print out an electronic ticket of flight confirmation.
The new application for printing allows users to receive and edit documents, scanned using Samsung MFP. One only has to put the document in the MFP and send it to the device for quick viewing. Further, the application allows you to choose the quality of the scanned image, change the file type or toggle between color and black and white scanning.