Epson AcuLaser C1600 is a new affordable and economical the printer with fast printing speed.
Epson is planning to strengthen its position in the market of laser technology by introducing a new compact A4 color printer, the Epson AcuLaser C1600. Fast and reliable, Epson AcuLaser C1600 provides high print quality and usability. Thanks to an affordable price, cost and compact size, this model is ideal for home office and small organizations.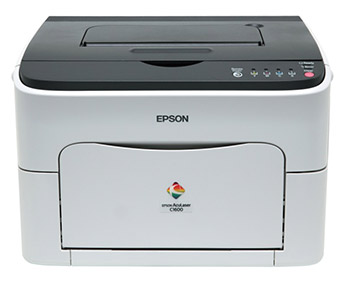 Epson AcuLaser C1600 is a reliable office assistant, featuring a fast first page out (13 seconds in black and white), high speed printing (up to 19 ppm in monochrome and 5 ppm in color) and an increased monthly volume printing (up to 35,000 pages). Excellent print quality is achieved due to the high resolution of 1200 x 600 dpi and an innovative Epson AcuBrite toner. The efficiency is backed-up by high-capacity ink cartridges and low power consumption.
Built-in high speed USB 2.0 and Epson Remote Panel software provide convenient connection, setup, and printer management. Thanks to the front access to inputting paper and replacing toner cartridges, as well as the multi-purpose tray 200-sheet for variety of media, Epson AcuLaser C1600 is very easy to operate and maintain.
The main characteristics of the printer Epson AcuLaser C1600
Fast and reliable color laser printer
High-speed printing: up to 19 ppm in black and white and 5 ppm in color
Fast first page out: 13 seconds in black and white
High reliability
The monthly print volume – up to 35 000 pages
High-quality color and black and white printing
Professional color printing with resolution of 1200×600 dpi
Rich colors through the use of innovative Epson AcuBrite toner
Compact and convenient control
Compact solution for the desktop
Wide choice of carriers through the universal 200-sheet tray, equipped with a dust cover
Easy setup and control through the connector High Speed USB 2.0 & Software Epson Remote Panel
Availability and low operating costs
Low cost printing with toner cartridge high capacity
Cost-effective solution, meeting the requirements of ENERGY STAR® for low power consumption