Epson is releasing to market two new wide-format printers that are the ideal ratio of accurate color reproduction and high performance. 24-inch Epson Stylus Pro 7890 and 44-inch Epson Stylus Pro 9890 perform the most difficult tasks of professional photographers and artists, allowing you to prints closest to the original, with minimal downtime.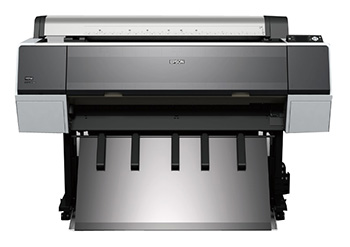 The new models use Epson UltraChrome K3 Vivid Magenta eight-color inks. Both printers are equipped with TFP the printhead, which greatly improves the quality of ink dots, and allows you to print vivid, sharp images. The Epson Stylus Pro 7890 and 9890 reproduce the widest color range and allow for the maximum smooth tonal gradients.
With three neutral shades of ink — including a standard photo black or matte black, light black and light light black — users can get a black-and-white images of the striking contrast with a rich range of tones, improved gray balance and without unwanted color backlight.
A unique combination of black and gray inks also ensures that the prints do not acquire the bronze shade, their surface is uniform, and the difference in print density between light and dark areas is imperceptible. In addition, the Epson UltraChrome Vivid Magenta inks minimize the effect of metamerism: this means that printed pictures will look the same in any light.
Additional SpectroProofer spectrophotometer provides accurate colors on various materials and automatically measures the color table to create ICC profiles.
The main characteristics of the printer:
Playing a wide color range, smooth gradations of colors
UltraChrome K3 Vivid Magenta eight-color inks
Additional SpectroProofer provides stable and accurate color reproduction
TFP printhead
Print speed of up to 40 square meters per hour
The automatic control of the nozzles state
Each model is equipped with two types of black ink — the standard and matte — and can switch between them automatically
Built-in disk knife and improved media load system
2.5-inch color LCD screen
Compliant with Energy ENERGY STAR