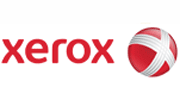 Xerox has announced that now users of the Enterprise Print Service (EPS) will be able to remotely print documents using mobile smartphones and tablets. With this service, customers can manage their printing tasks virtually anywhere.
The new feature is called Xerox Mobile Print Solution. It enables users to print out on remote printers e-mails, presentations and other documents from their mobile devices. The service supports any device that has access to e-mail. To print a document, a special security code must be sent to the server, after which the document will be printed and user receives a notification by e-mail.
Similar solutions are available from competitors. In particular, Hewlett-Packard offers the possibility of remote printing to the owners of Blackberry smartphones.
Remote printers must be compatible with the Xerox EIP software platform, which narrow the amount of available printers to only some products from WorkCentre and ColorQube series.