A little more than a week has passed since the IFA 2010 ended in Berlin, but it still echoes with interesting developments. The whole world has long dreamed of an adequate version of a three-dimensional printer, which will create three-dimensional shapes at a reasonable price. Something remotely resembling this dream was presented at the IFA 2010, however, the figurines were created from the foam.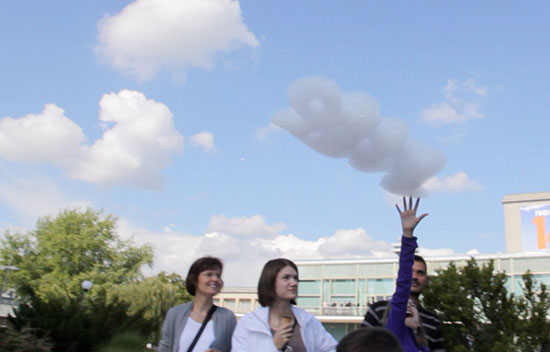 On the working surface of the printer appear simple objects, letters and numbers, that are cut off with a blade resembling an ordinary rail. Objects "printed" like this leave the nest and soar upward.
This system is, of course, will not fit for modeling prototypes in engineering. But in the filed of advertising, this printer is just the perfect tool: a company's name or even logo flying in the sky will make the audience go wow. The only hope is that the foam is friendly to the environment, as nothing is reported on that.