The Canon company announced sales of high-performance monochrome laser printer with the ability to connect to the network, the i-SENSYS LBP6750dn. According to the manufacturer, this black-and-white laser printer is easily integrated into office environments. Reliable, fast, two-way mode of processing documents – it is a high-performance solution for workgroups.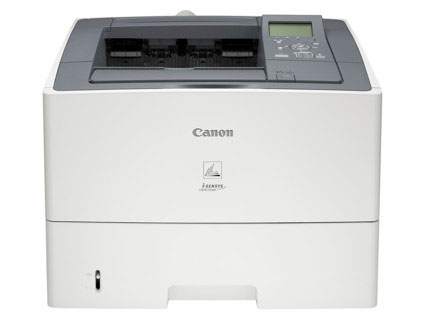 The printer offers high speed printing: 40 ppm. Quick First-Print Technology from Canon ensures virtually zero warm-up time after the device from sleep mode and the output of the first page after 8 seconds. Create documents professional-level fashion using automatic printing on both sides. In addition, two-sided printing saves paper.
i-SENSYS LBP6750dn equipped cassette 500-sheet tray 100-sheet standard. At the expense of two more cassettes of 500 sheets of paper a share may be increased up to 1600 sheets. A built-in standard network port 100BASE-TX/10BASE-T, providing the opportunity to work with your printer. Installation, use and control unit are carried out from any computer on the network. With an optional module IEEE 802.11 b / g wireless connection is also available.
This printer can be used in all environments PCL with built-in support for PCL 5e / 6. Additional features support PostScript, and their own language print Canon – UFR II. C using the technology of automatic image enhancement (Automatic Image Refinement) is fashionable to get sharp text and detailed graphics by print resolution 2400 x 600 dots per inch.
5-line text on the LCD screen complements the animation that makes the printer easier and more convenient. Cartridge Canon «all-in-one cartridge and all the necessary details quickly replaced. High yield toner cartridge is also available which will print more than twice as many pages.