Canon has announced two leading products in the PIXMA lineup: the PIXMA MG8140 and the PIXMA MG6140. Their printheads are created using Canon FINE technology, and have 6 separate ink tanks, including a gray ink. They provide a professional level of photo printing in both grayscale and color.
Both models are able to print a 10×15 cm color photo borderless in approximately 20 seconds and have the printing speed of 12,5 / 9,3 images per minute in monochrome / color mode, according to the ISO ESAT standard. PIXMA MG8140 can scan and re-print 35 mm films and slides. In the two models is implemented an improved system of working with printing media: two paper path, double-sided printing and direct printing on a suitable DVD, CD or Blu-ray disk.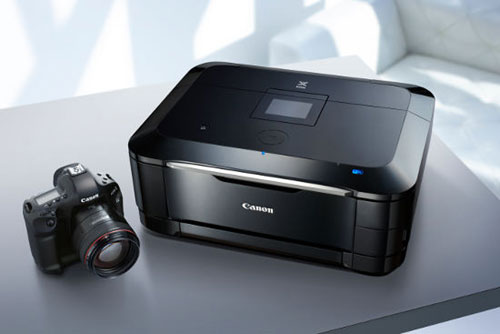 The new Intelligent Touch System by Canon makes the printer easy, allowing you to manage them using the touch panel. User interface is backlit to facilitate navigation and show what functions and operations are available at the moment. The new models also implement the Quick Operation system, which provides the fast and direct access to frequently used functions. Installation menu and function buttons make it easy to call the required options directly from the main screen.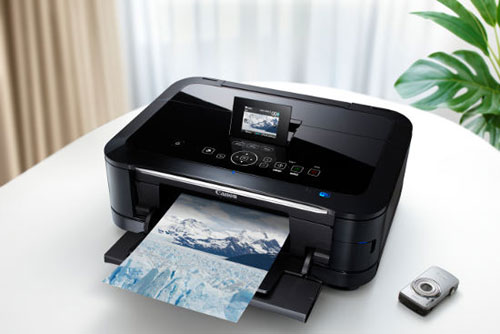 The PIXMA MG8140 and the PIXMA MG6140 ship with Full HD Movie Print Function, enabling to print an image by selecting individual frames from Full HD videos shot on Canon digital cameras. The program provides the video images detail level at up to 1080p resolution, and can also improve resolution and reduce noise levels to ensure optimum quality with the help of Frame Enhancement technology.
In addition, users of printers can take advantage of the extended version of the Easy-PhotoPrint EX. Now this software has a direct access to Flickr. Easy-WebPrint EX provides a simple and intelligent printing of Web pages, allowing you to select, cut and combine the content of different sites in a single document–from fitting to one page to creating a booklet.
The PIXMA MG8140 and the PIXMA MG6140 standard supports Ethernet and Wi-Fi. Thanks to IrSimple, PictBridge, and Bluetooth (as an option) the printers can connect to compatible digital cameras, camera-equipped mobile phones and camcorders.