Today nobody can imagine a workflow without MFP. One such device is replaced, at least, a printer, scanner and copier, helping to save space and money. Manufacturing companies offer a huge choice in the market MFP different categories, and customers often are looking for the perfect price / quality ratio. Panasonic offers a new affordable multifunction device KX-MB1900 for use at home and working groups.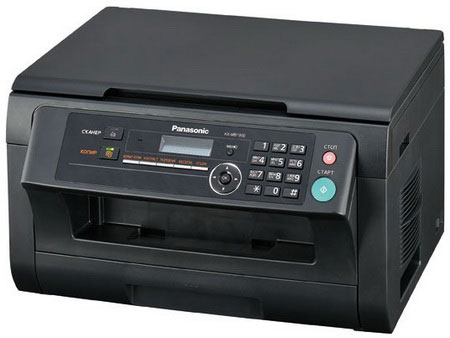 Released in July 2010 device provides sophisticated software and features to ensure fast and efficient workflow. KX-MB1900 combines printer, scanner and copier, which features did not yield individual devices. Print speed MFP is the highest for this class of devices and is 24 ppm. Scanner resolution is up to 9600×9600 dpi.
In addition to the cost of the device, each buyer worries the price of consumables, and how much they have enough for daily use. Multifunction KX-MB1900 is compatible with the KX-FAT411A7 toner cartridge, which is enough for 2,000 pages, and the 6,000-page KX-FAD412A7 drum. Thus, the ordinary user printing an average of 500 to 1,000 pages per year, the drum will last for 6 years.
A set of functions KX-MB1900 make the work with the device easier. For example, the ability of MFP to scan both sides of cards or a few pages of the document and quickly propagate them in a format 2-in-1, 4-in-1 or 8-in-1. Reduce consumption of consumables and paper helps the program Easy Print Utility for easy printing. It allows you to combine into one document files created with various Microsoft applications and print on one sheet.