Hard times are coming to those who like to abuse copy machines, soon they'll have to look for workaround. And all because Canon Japan together with Hitachi introduces a new security system for office printers based on biometric human parameters. Simply put, now to scan or print a document, you will need to confirm you identity with a fingerprint.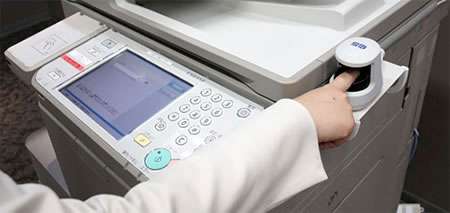 The creators claim that the technology isneeded to patch the vulnerabilities that are characteristic for access with password or magnetic cards. Indeed, a sheet of paper with a password scribbled on it or a card may be dropped anywhere, but you can hardly leave your thumb on the table.
The company is planning to introduce the technology into operation on the basis of Canon imageRUNNER ADVANCE line of multifunction printers. Estimated cost of the devices is about $1460. Protected printers will be available on the Japanese market any day. Perhaps, the technology will find its place in other markets, in addition to printer access security.