Epson has announced that its wide-format inkjet printers Series Stylus Pro 7900 and 9900 reached 98% coverage of the Pantone Matching System. In turn, the company Pantone LLC confirmed that the achievement award of the certificate of conformity for Epson.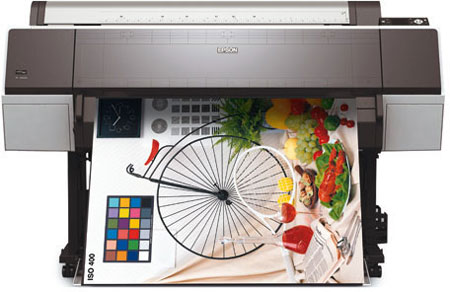 Pantone is an international reference system for selecting, identifying, combining and control of color in variuos application ares , including printing . With the ability to achieve 98% coverage of Pantone Colors professionals who use printers Epson now have complete freedom in creating designs, color proofing and commercial printing. Ability to tightly control the color allows, for example, exactly reproduce the corporate colors and a wide spectrum of Pantone colors to create eye-catching advertising, art and photo prints.
The combination of Epson Micro Piezo TFP and 10-color set of inks Epson UltraChrome HDR (High Dynamic Range) provides the results needed for graphic designers and professional printing. In addition to cyan, light cyan, vivid magenta, vivid light magenta, yellow, black, gray and light gray inks, Epson UltraChrome HDR inks include orange and green colors, to achieve the accuracy of hues, especially in the spectra from green to yellow and from yellow to red.