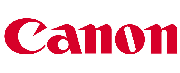 Canon extends the "Your Print" programm that allows customers a chance to try the printing quality of Canon's Pixma printers.
"You can test any one of Canon's PIXMA range of home and office inkjet Printers and All-In-Ones with your own image and see the great results for yourself. Upload your image, select the PIXMA of your choice and wait for the superior quality results of a Canon inkjet to be delivered to your door," reads the Canon Your Print microsite.
How to take advantage of Your Print scheme:
* Visit to the Your Print website and upload your own print (or selected from menu)
* Choose the printer you would like to trial (you can choose from the following PIXMA printers: MP990, iX4000, MP640, MP550, MP560, iP3600, iP4700, MX860, MP490, MP250, MP270, iP1900, iP2600, MX320, MX330)
* Receive a free print sample in the post.
On receipt of the print sample & promotional envelop, you will also receive a recommended list of etailers/retailers. Following the purchase of a PIXMA, customers are invited to tell Canon about their experience, in return for a free pack of photo paper.
The system is, however, quite limited in the pictures it accepts. Only files of between 200KB and 1MB are accepted – meaning that photos taken on even compact cameras will need to be downsized. JPEG is the only file type accepted and a minimum resolution of 512 x 768 is required.
Canon says with this size they are are able to offer a very good image which consumers are happy with. The company has prolonged the program until the end of May as a high levels of interest wa received.
If this scheme has made you a happy owner of a Canon printer, know that you can always find cartridges for Pixma inkjet printers at TonerCartridgeDepot.com