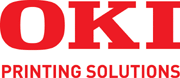 OKI Data Corporation, which markets its products under the OKI Printing Solutions brand, today announced it has received "Information Processing Technology Heritage" certification from the Information Processing Society of Japan (IPSJ) for its 2400B-type line printer. This follows on from "OKITYPER®-2000" receiving an "Information Processing Technology Heritage" certification last year.
The Information Processing Technology Heritage program is hosted by IPSJ to certify historical products and achievements that have formed the foundation of Japan's information processing technology together with information processing technologies and systems that have made a significant contribution to Japan's economy and society. Through the certification program, IPSJ aims to make valuable heritage technology widely known, to put it to use as research and education material and to preserve the heritage of information processing technology in Japan. The certification program started last year.
"We are delighted that our 2400B-type line printer has received Information Processing Technology Heritage certification for the second consecutive year," said Hitoshi Sekine, Managing Director and Chief Technology Officer at OKI Data Corporation. "The product forms the basis of our current product lines. Based on our long experience and extensive achievements, we will continue to design and provide products that contribute to the development of the information society."
The 2400B-type line printer was developed in 1966 and has been widely used as a data transfer terminal and an output device for minicomputers by computer manufacturers and financial institutions across Japan. It was designed to ensure that characters would be visible immediately after they were printed and that printed sheets could be cut off after a few lines, enhancing usability and contributing greatly to office automation. Efforts have been made over time to make this system smaller, lighter, lower cost, and easier to operate – a valuable example of OKI's commitment to Monozukuri (the Japanese approach to manufacturing).