Of the year 2006, actually.
"Whoa!" you might say, "best printers of 2006 at the end of 2009?" — "Yes, why?" we'd reply, "they are still as good as back then, yet they are now a time-proven choice for those on the look for a printing device."
That having been said, let's get down to our today's participants.
The Black-and-Whites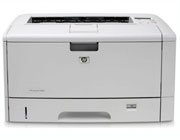 In the Black and White Printer category the HP LaserJet 5200 was picked as a winner by voters at SmallBusinessComputing.com. This machine prints 35 pages per minute, support standard double-sided and wide-format printing, as well as the Instant-On technology, which lets the first page out in 10 seconds after you pressed the power button.
The printer uses the HP Q7615A cartridge with 12,000 pages yield that may easily cover the recommended monthly print volume of 2,500 to 10,000 pages.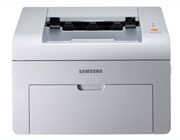 The runner-up is the Samsung's ML-2571N. This printer comes with a 400MHz processor and not expandable 32MB of RAM, which allows for 24 ppm printing speed. It has USB, Ethernet, and an IEEE 1284 parallel connector, so even old computers can connect to it.
The ML-2571N ships with a so-called starter toner cartridge, which prints only 1,000 pages. The standard Samsung ML2010D3 toner cartridge yield 3,000 pages. That's really a standard resource for the printer of this level.
The Colors
The Best Color Printer category is presented by HP Color LaserJet 2605dn being the winner and Xerox "The Runner-up" Phaser 6120.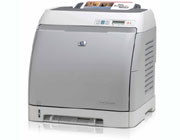 Why the Color LaserJet 2605dn? a) It's a professional, network-ready color printer b) with top speed of 12ppm for black and white and 10ppm for color c) with 64 MB of built-in expandable to 320 MB memory, d) hi-speed USB port and built-in Ethernet print server, e) etc.
Each of the HP Color LaserJet 2605dn toner cartridges (cyan, yellow, magenta and black) is designed to last for around 2,000 pages and the black cartridge good for 2,500.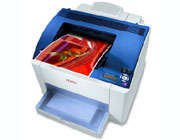 Our vice-winner, the Xerox Phaser 6120, also has features to bolster:
Printing speed of up to 5 ppm in color and up to 20 ppm in monochrome
2,400 dpi enhanced resolution
Standard network connectivity
128 MB memory as standard
There are two sets of color toner cartridges for the Phaser 6120. Color cartridges of standard yield set last for up 1,500 pages, while their higher yield sibling contain 3 times more toner for 4,500 pages. The black cartridge comes with singles yield type of 4,500 pages per cartridge.
The Multi-functions
Finally, the ones that do it all – print, scan and copy – the Multi-functions. This comes as no surprise the HP is the winner again with its Officejet 4315 All-in-One.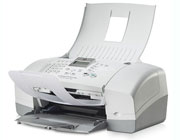 The HP's jack-of-all-trades is cheap, compact, stylish and does color printing – what else is needed for a small or home office? However, it still has one drawback – the scanner is sheet-fed, not flat bed, so you can't scan books with it. The print and copy speed is 20 pages per minute for black only and up to 14 ppm in color. According to HP, the 4315 can easily handle up to 1,500 pages a month.
The HP Officejet 4315 supplies account for a pair of black inkjet cartridges of smaller and larger yield (150 and 220 pages respectevely) and single color cartridge that lasts for 140 standard pages.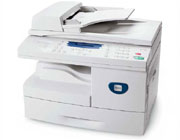 A Xerox machine holding the second prize has also become a common sight. This time it's Xerox WorkCentre 4118. The runner-up is different from the winner in many ways. It's a laser, and it's monochrome, which, by the ways, generally suggests lower cost per page. It features a flatbed scanner, which does enable you to scan books and magazines. The Xerox also has a larger paper feed tray to hold 550 pages (compared to 100 sheets of the HP printer).
As any laser printing device, the WorkCentre 4118 consumes toner cartridges to makes prints. The only piece of supply required is Xerox 006R01278 toner cartridge, and you can print as many as 8,000 impressions with it.