Samsung first introduced the ML-2571N model in May, 2006, so why would you want to buy a printer that is almost three years old?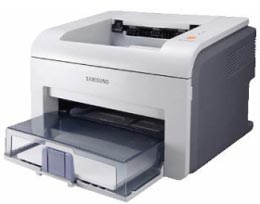 There are some reasons to that.
First off, what do you actually want a printer to do? Right, print documents. That's what Samsung ML-2571N does well. And fast.
Well, 24 pages per minute, a printing speed claimed by the manufacturer, are not there. But same goes for any claimed print speed of any printer by any maker. The real printing speed reaches decent 16-17 pages per minute, which puts the printer above its counterparts from Canon and HP.
Second (probably should go first for some of us), Samsung ML-2571N is cheap to own. The printer was priced modest $200 when it was first launched into market. Now you would have to pay only $120 to $180, depending on what e-shop you choose, to become an owner of this printer. Seems like a bargain price.
Apart from low upfront costs, the printer is cheap to maintain. At TonerCartridgeDepot.com you can buy a replacement toner cartridge for Samsung ML-2571N for only $95.85 or other Samsung toner cartridges. With one such cartridge designed to last as much as 3,000 pages, it makes up about 3 cents per page.
Third of all, this printer as very compact. It is so small you could hold it in your one hand, if you wanted to.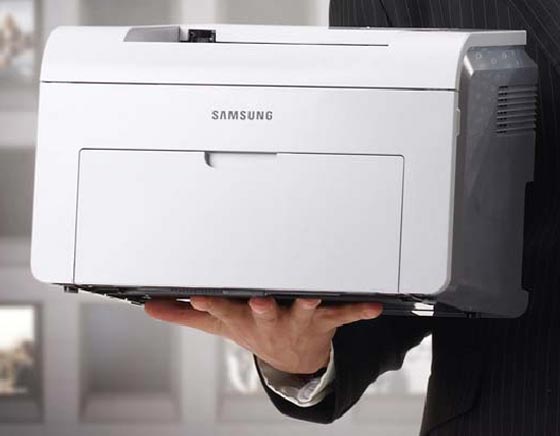 The ML-2571N measures 354 x 246 x 297 mm, which is small enough to fit virtually any desktop.
Add to this a compatibility with Windows, Linux and Mac OS and built-in Ethernet adaptor, and you'll get a mono laser printer that has the right combination of price and features for a home office user with basic printing needs.