Hello! We are back with a short printer industry news show.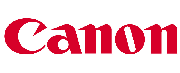 Last week Canon Australia re-started the PIXMA inkjet printer brand with a substantial ad campaign and in-store promotion initiative, heralding a strong shift to a brand-focused sales approach.
Canon has invested something like $12 million in the PIXMA campaign, a big move in the company's brand-building strategy.
The ad campaign with the tagline "Why Print When You Can PIXMA?" and a new PIXMA sub-brand logo was launched on TV, print and online media last week and in-store from 1 May. The campaign focuses on the creative possibilities users can discover with a.
The campaign is also supported by the PIXMA microsite, at www.canon.com.au/PIXMA, where a band mum hosts a series of activities, including sharing ideas on items to create with a PIXMA printer and choosing the right PIXMA printer for the consumers' needs.
The advertising initiative is supported in-store. Points-of-sale will be supplied with collateral, which includes posters, wobblers, shelf strips, printer sleeves and claims forms.
Among the items promoted in-store will be a nationwide competition from 1 May until 31 July, which includes a grand prize World Tour worth $25,000. This includes travel credit that can be used for flights, trips, tours, accommodation and concerts.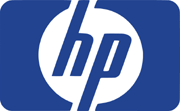 Meanwhile, HP is up to make some rearrangements within the company, namely in its printing division. Usually a bad sign (reorganizations are usually done when a division is performing poorly,) this reorganization is more like an adaptation of the business to the realities of the market.
The old structure has a drawback that parts were separate from the devices, so things like ink and paper were separate from InkJet and LaserJet. Now all that deals with inkjet printing will be in the InkJet unit and LaserJet supplies like toner will live together with the printer.
InkJet and its supplies will be combined into one group, while LaserJet and enterprise, due to their natural union, will become a separate group. "We basically said 'hey, let's make this tighter', so we can be more agile, reduce cost structure, enable growth and enhance the customer experience," said Alyson Griffin, a spokesperson for HP, in an interview to InternetNews.com