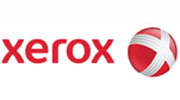 Have troubles finding the right driver for your printer? Don't anymore as Xerox introduced a universal printer driver – Xerox Mobile Express Driver – compatible with all printers, even those made by other brands. Here is what Xerox says about the driver:
The Xerox Mobile Express Driver is ideal for people who travel or work in multiple locations. It largely eliminates the need to download individual printer drivers for each product to which you print. Instead, download a single universal printer driver to your PC and print to virtually any PostScript device on your network, even to those made by other manufacturers.
Once "fast and easy" installed on a workstation, the Mobile Express Driver can (among other things):
Automatically detect your location
Tell instantly which printers are online (can be used as a spy tool) and discover printers in real time
Automatically configure itself and save favorite printer settings for each application
Windows XP & Vista compatible, the driver is currently available in English only. You can download it from Xerox' site.