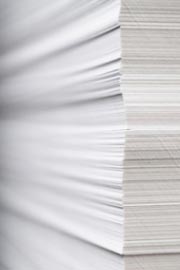 Usually printer ink manufacturers say an ink or toner cartridge is enough to print this or that amount of pages. Little is known of how actually this number is defined. Yes, we know that they use a 5% coverage page and print continuously until a cartridge (or several cartridges – to get consistent result) is empty. But that doesn't have much to do with real life printing.
Unfortunately, you can't know beforehand how many pages a cartridge will print, but you are fortunate to know there is a good way to count the pages that has been printed. (Name your own reason why would want to do that.)
Good thing is this way of counting printed pages does not require any additional software (though there is some,) except for Windows XP installed. Bad thing is you won't get specific, detailed information like page size, printing quality mode, color and other settings.
Let's start our way to get the printed pages counted.
Press the "Start" button and go to "Control Panel" – "Administrative Tools" – "Computer Management":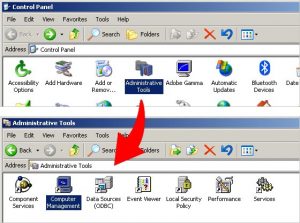 In the folder tree on the left, select "System tools" – "Perfomance Logs" and "Alerts – Counter Logs":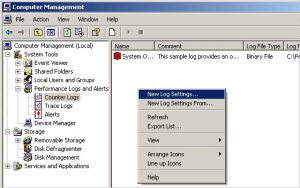 Right click the window to summon a context menu. Choose "New Log Settings" and enter the new log name, OK. In the log interface window press "Add Counters…" and in "Performance object" dropdown menu select "Print Queue."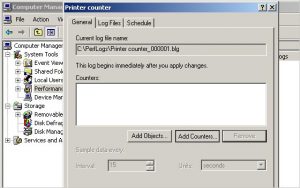 As you can see, there is a variety options for monitoring. You can monitor one or several printers, with multiple counters for each printer. For our purpose of counting printed pages, I selected "Total Jobs Printed" and "Total pages printed." Don't forget to press the "Add" button for every counter you choose. When done, click "Close."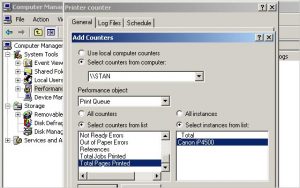 In the Log Files tab, I suggest selecting tab delimited text file for log file type. Here you may adjust name format, location and size limits of the log file. By default, the log file is located in c:\perflogs directory.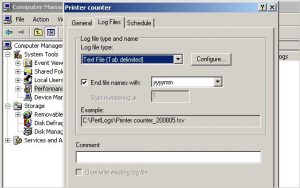 The "Schedule" tab allows you to set date and time when the counters are active.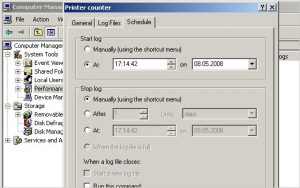 Make sure you started the log (the icon turns green) and you are done!