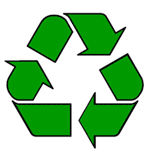 Just like any other industry, printers and printer supplies manufacturing produces lots of waste. The problem of supplies, that is toner and ink cartridges, is nowadays solved by remanufacturing or recycling.
Remanufacturing, roughly put, is a process of reconstructing of a cartridge; we've discussed it our previous article, you can read it to get the details. Recycling means physical destruction of an object into raw material and creating new items from it. And it is recycling that is the topic of today's post.
Let's suppose you like Samsung laser printers so much that you own one. Now let's assume you are so green that mere idea of empty cartridges going into landfill makes you turn red. All that provided, there is a really good news for you.
Just the other day Samsung launched the STAR program, which stands for Samsung Takeback And Recycle program. This program offers free return and recycling of empty Samsung toner cartridges and two options to do so.
The first way is to look inside a box of new Samsung toner cartridge. Inside you will find a pre-addressed, pre-paid FedEx shipping label. You can use new cartridge's box as a container for the used cartridges, and put the label on it. Then you just contact FedEx for a free pickup, or drop the box off at any FedEx offices.
The other was is a bit more complicated, but fun if you're an addicted internet surfer. Go to www.samsung.com/starus where you can print out the same pre-addressed and pre-paid FedEx return shipping label. After that, repeat your action from the way one.
When done, you can rest assured you're saving the world from waste landfills. By the way, did you ever wondered what is created from recycled cartridges? Cartridges again? Not always.
UK-based company called Waycam has found another use of plastic recycled from every toner cartridge. They claim to "have a solution for total recycling and reuse of every part of a toner cartridge, toner bottle or ink jet including most importantly the toner powder itself."
So, what is the solution? After all metal components removed, the plastic is recycled into what is called 'TRI-wood', Toner Recycled into Wood. This plastic wood is then used to produce these nice fence post or comfortable chair: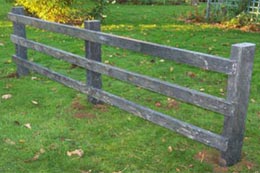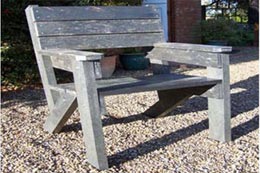 Waycam promises 100% recycling and no landfill or incineration. Apart from toner cartridges, the company also recycles TVs, laptops, computers and monitors.
Isn't it a great way to commemorate the equipment that served you long and well. Or banish what served you short and bad.