Tonejet, a developer of digital printing process, has announced its revolutionary extra-wide printhead. The 172mm-wide head, claimed to be the world's widest integral printhead has been developed in cooperation with a number of partners.
The system is based on electrostatic drop-on-demand deposition technology that doesn't have nozzles, but uses a very fine jet of concentrated ink to create a robust, thin and flexible layer that renders unnecessary the labels on curved or uneven surfaces. The new printhead allos to create high-quality designs onto virtually any type of absorbing or non-absorbing substrate at high speed.
Here is an example of a image printed on a feather!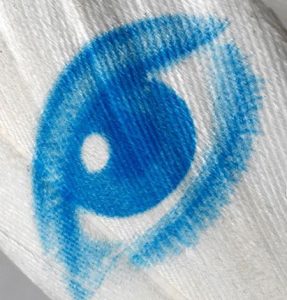 The technology is going to find its first application in packaging, with printed products due to hit the market in the course of the coming year. Tonejet said that the main reason they chose packaging is because it's a large market and many packaging companies want to apply digital technology.